Hoping you had an awesome holiday, everyone who might stop by and read this.:)
We had a nice, relaxed week. Dad took the week off from work ( he had Friday and Thursday off anyway) so we spent a lot of time together as a family, saw some friends the other night we hadn't seen in a while, and butchered our poor cow. That was awful, so I can't tell you much about it. Not butchering so much, but ... let's put it this way~ we are still in doubt as to whether we will kill and slaughter our own steer again.
And I have to apologize for the consistent lack of posts.:( I'm not that great at keeping up a blog, and I'm afraid I don't write the most interesting posts. But thanks to anyone who takes the time to read these disconnected ramblings, (and especially to the sweet folks who comment~ you always make me smile) :)
So what are we thankful for today? I've got to confess I take way too much for granted. The other day I was looking at some old issues of the Voice of the Martyrs and wondering what some of those people would think about the freedom we've got as Christians to worship the Lord without being afraid that some officer will come and burn their Bible or haul them off to jail for confessing the name of Christ. It made me wonder how many times I've actually thanked God for giving us Americans that freedom. I'm afraid not that many.
The other day Mama and I were in the store picking up some cooking supplies we were running short on and we were talking about how the people a hundred years ago would have been shocked to see how easy it is for us to buy whatever we want~ or the people in third world countries, for that matter, today. Unfortunately, I find it so easy to have a careless perspective and take things for granted~ too easy in America. :(
I always thought a nice idea for keeping things in perspective would be to hang a chalkboard in your room in front of your bed and every night write whatever happened that day that you were thankful for. I never did it, but I think it's a nice idea.
So just a few thoughts to chew on. But hope you all had an extra special day.:) And it's not wrong to enjoy blessings, either. Sometimes I feel a little guilty because I've got so much, and there are so many girls who don't enjoy the blessings I do. But I do think that God wants us to enjoy the blessings He's given us to the fullest.:)
What are you thankful for?
"For all things are for your sakes, that the abundant grace through the thanksgiving of many redound to the glory of God. For which cause we faint not, for though our outward man perish, yet the inward man is renewed day by day."
2 Corinthians 4: 15 ~16

Blessings,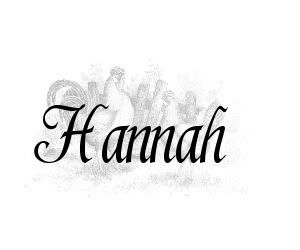 All photo credits to Pinterest. I didn't have time to take much photography today.:)
"